I'm VERY excited about today's post! I'm going to show off my very first attempt at wheel spinning (exciting!) and hopefully pick your brains for suggestions about getting fiber. I'm hoping you can point me to some wonderful dyers!
My first Wheel Spinning attempt
My friend, Linda, is loaning me her spinning wheel for a month so that I can try it out. I drop spindle, but I had never used a wheel before.
So, I bought some Merino top from my local yarn store (3 feet of sheep by Frabjous Fibers):
And started spinning. I was pretty pleased with how it looked on the wheel:
And very happy with the finished bobbin:
I spun two identical rainbow-bobbins (by dividing each color of roving in half before spinning), because I was planning on plying. But, I ended up loving the way the yarn already was, so I left them as singles.
I love them! I've already started knitting them up…

Help me pick my next spinning project!!
While I've been bookmarking my favorite Indie Yarn makers for years, I haven't spent much time looking at fiber (because I don't really spin). So, I was hoping you could recommend some of your favorites to me!
I've found a couple that are pretty tempting. This red/blue/black combo from Gnome Acres: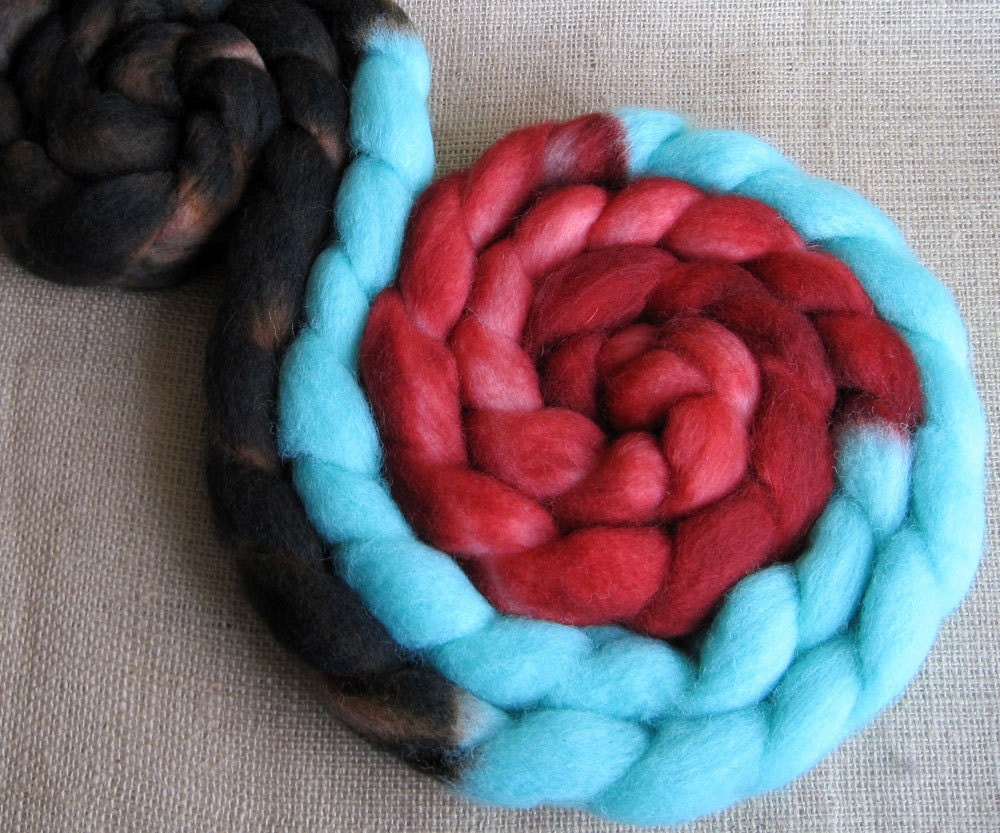 And a super-bright merino/tencel blend from Taylored Fibers: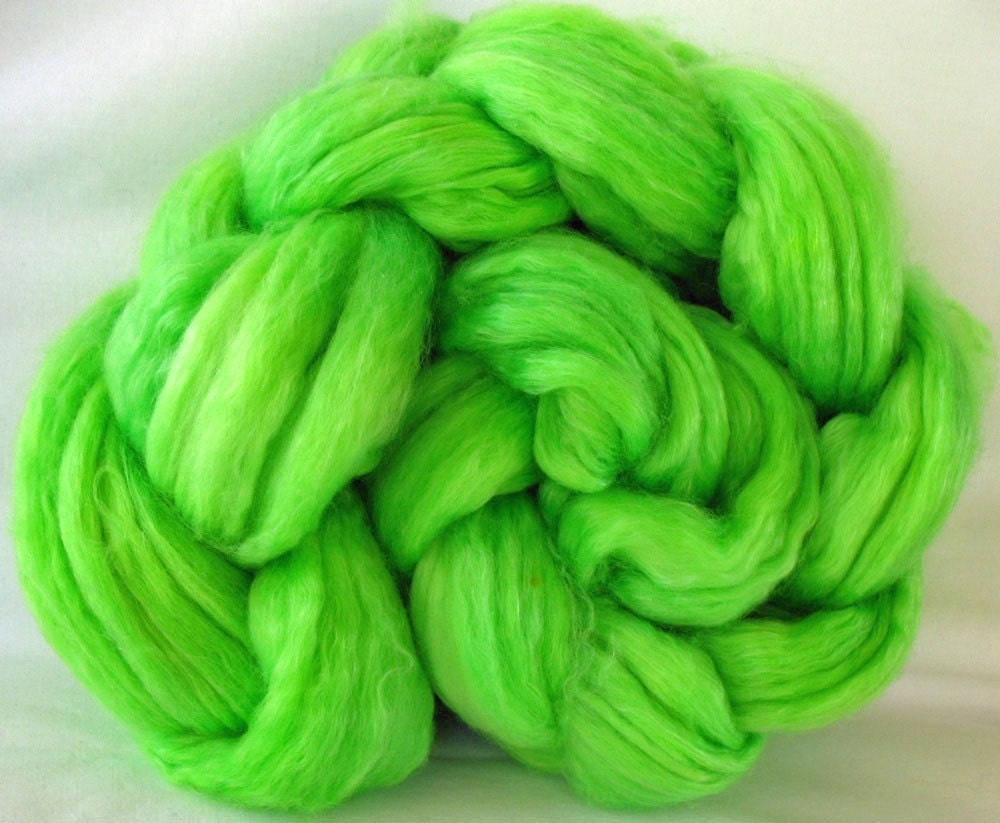 Choices, choices!
So, here's the thing: I really don't know much about spinning. I picked the Merino Top because I liked the rainbow colors… but there's BFL, Corridale, other things I've never heard of… so I'm not sure what to do next!
If you'd really like to help me out, please leave me a helpful bit of advice in the comment section! What's your favorite sheep breed to spin? Who's your favorite Indie Dyer? Give me a pointer!
And in return, I promise to post photos of my newest spinning project!